We all have those few things we truly love about ourselves… that we wouldn't trade for anything in the world. For me, that's my skin! Since I was 17 (and covered in pimples), I started my journey to take skincare seriously. I learned you don't have to spend a lot of money on products to get the perfect skin. So I have rounded up my favorite products for morning, night, and everything in-between.
First let me say, 90% of these products have been in my medicine cabinet since I was 17. I am a diehard fan. There are a few new ones (like the Tula cream and Patchology eye pads), but I love them just as much.
MORNING:
Cleanser:
Honestly, I start my morning off by splashing warm water on my face. Yep, no cleansers for me! This wakes me up and refreshes my skin. Easy!
Anti-Aging Moisturizer:
I swear by this drugstore moisturizer… Jennifer Aniston reps this brand. Introducing… Aveeno Daily Moisturizing Body Lotion! Their lotion is light, non-greasy, and preps my skin (almost like a primer) for makeup application! Don't let the 'body' fool you, it's sensitive enough for your face too!
Anti-Aging Sunscreen:
To kick off your summer the POOSH way, I am applying COOLA's Mineral Sun Silk Creme under my makeup. Did you know this is Kourtney Kardashian's favorite right now? Oh also, it smells amazing and is organic – made with SPF coverage! Um, yas! COOLA has other tinted products like tinted lippies and moisturizers for sumer!
NIGHT:
Alright, this is where I reealllyyyy take my time on my skin. I use the Neutrogena Makeup Removing Wipes and their Oil-Free Eye Makeup Remover.
Anti-Aging Cleanser:
This time, I actually use a cleanser. THIS IS THE PRODUCT I SWEAR BY. Obagi's CLENZIderm Foaming Cleaner. I have been using this since I was 17 and all pimple-y. It is refreshing and leaves your face tingly.
Anti-Aging Exfoliator:
I am sooo excited about this one! Created by a fellow-Indian woman, with all-natural in mind. My Indian side has the most beautiful skin (flawless to be exact), so I am always using turmeric and herbs on my face. This line includes it all for you!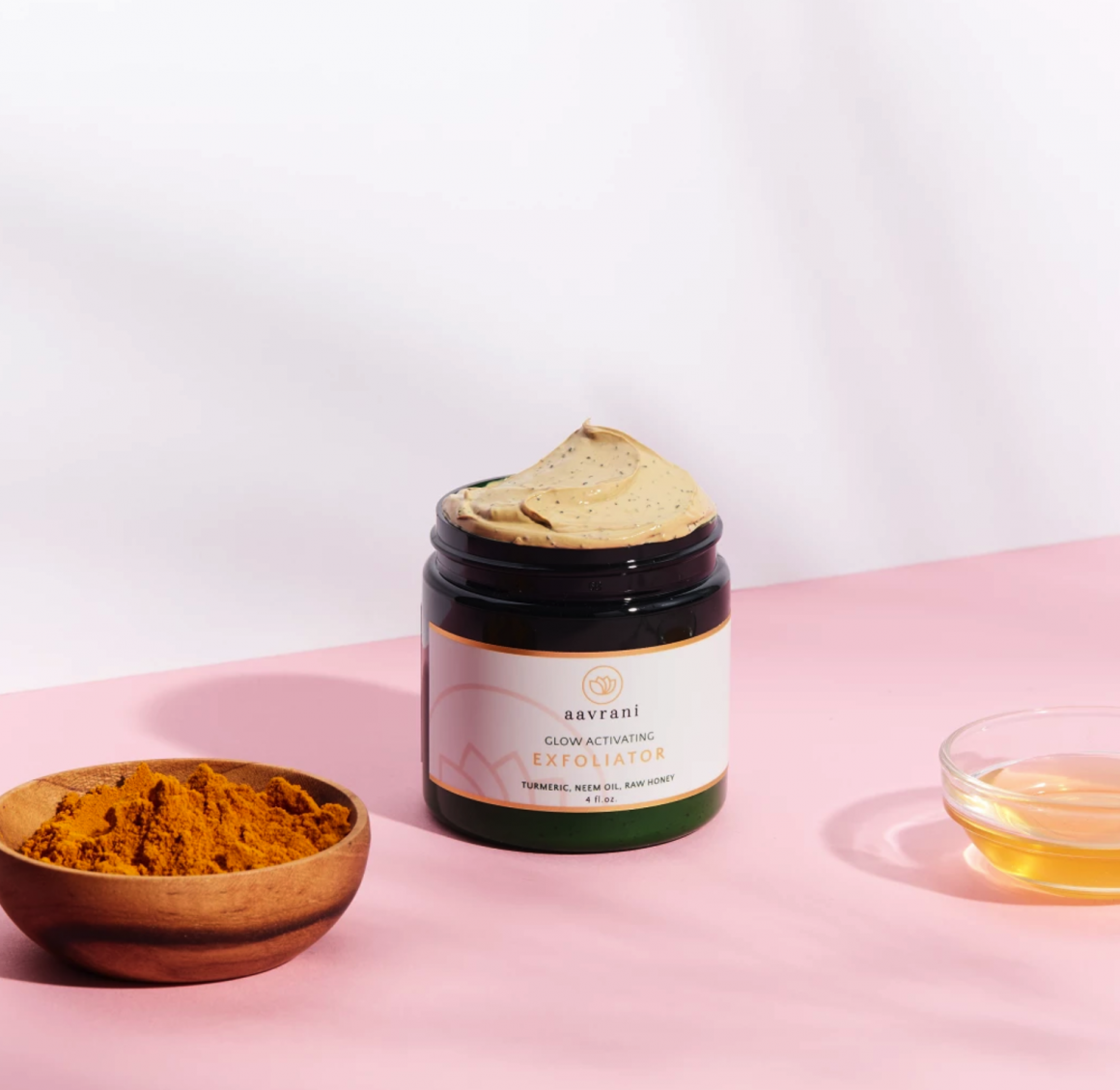 Anti-Aging Moisturizer:
I have always been a fan of Tula… so I swear by this creamy, thick Tula Hydrating Day and Night Cream.
Anti-Aging RetinA:
I have also been using Tretinoin Cream for years… this is the prescription, generic version of Retina-A. I use the .05% or .1% strength.
Retin-A is the ingredient in most luxury skincare products to help with boosting collagen production. This prescription strength is only available from your doctor as it is the pure form.
This is extremely drying, so I recommend starting slowly 1x per week, applying after you cleanse your skin. You can then apply it to your face and follow with microneedling for two minutes (see below for more info).
Anti-Aging Microneedler:
After I put the Tretinoin Cream on, I grab my Derma Roller 540 Titanium Microneedler (1mm). This tool looks like a mini paint roller, but the actual roll is covered in needles… yep, you heard that right. They are tiny spikes that are only slightly uncomfortable. You can get them in .25 – 1.5 length. Roll the device over your skin in all directions for two minutes (stay away from your eye area). This punctures the skin ever so slightly (you will see only light redness), and allow the product to penetrate lower layers of the skin. It also requires your skin to heal and produce new collagen.
Anti-Aging Eye Cream:
For my eyes, I use LilyAna Naturals Eye Cream (sometimes I use it on my whole face too). It is AMAZING and under $20 via Amazon. I've noticed a different in my fine lines (I am serious!!).
I also use Patchology Rejuvinating Eye Gels to revitalize and reduce my dark circles.
I went to a conference and discovered Roc Skincare when one of their executives was on a panel. SHE LOOKED LIKE SHE WAS 21, and swore by this eye cream. And yep, it has won Good Housekeeping Beauty year after year. A must have that is budget-friendly.

Anti-Aging Face Serum:
This Oliveda Face Serum is AWESOME. Celebs like Madonna and Charlize Theron swear by the effectiveness of their products. The olive tree is truly magical for skin!
As always, thank you for tuning into this blog post… skincare edition! Feel free to email or DM me with any questions. Happy Skincare!


Disclosure: Please note that some of the links above are affiliate links, and at no additional cost to you, I will earn a commission if you decide to make a purchase after clicking through the link.